Why people are giving Daniel Andrews virtual hugs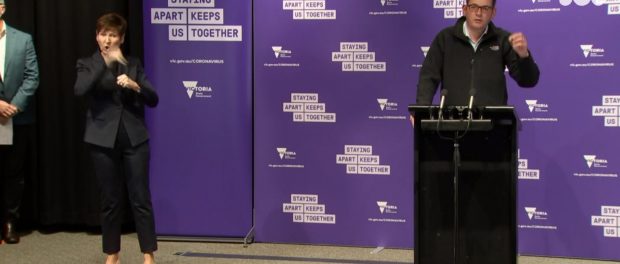 Times are very tough for Victorian communities and businesses – yet in the midst of such hardship, a campaign to give Victorian Premier Dan Andrews a virtual hug has buy-in from more than 78,000 people and counting.
Communication and Credibility Expert, Dr Neryl East, says that regardless of political persuasion, many Australians appreciate the calm simplicity of the Victorian Premier's messages, delivered with a raw, frank approach.
"At a time of crisis, people want a sense of steadiness from their leaders, with information that is data-driven but at the same time relates directly to their individual situation," Dr East said.
"Andrews is ticking both boxes, demonstrating it's possible to hate the message but respect the messenger."
Podcast: Play in new window | Download
Subscribe: Apple Podcasts | RSS