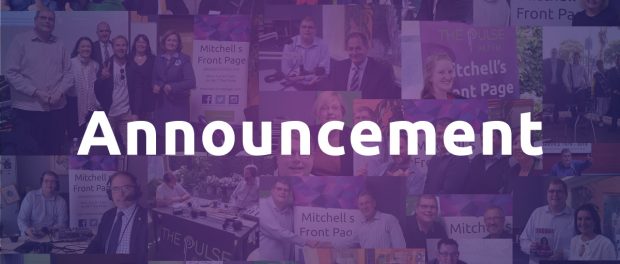 After a lot of reflection over the break, the time has come for me to move on from hosting Mitchell's Front Page on 94.7 The Pulse.

As a volunteer presenter, it has been an amazing ride over the past seven and a half years – some of the highlights include:
4,764 interviews with guests of local, state and national significance
Coverage of nine different elections and by-elections across local, state and federal politics
25 candidates forums hosted with over 200 candidates to ensure voters could make an informed choice at local elections
Over 1,400 hours of local, grassroots, community radio created
I'm really proud of what we created over the journey and I'm pleased that local community radio has served its purpose of giving local audiences a viable alternative to other media outlets.
It's also a great feeling to be able to finish at a time of my choosing with the program still showing the same commitment to keeping local listeners informed as it did seven and a half years ago.
Rob Cameron who currently hosts the 9-11am timeslot on Thursdays has agreed to take on Mondays and Tuesdays. I know listeners will be in great hands with his dedication and commitment to covering local issues and I wish him all the best.
I would like to thank our wonderful station staff over the years who have always supported my program, the volunteers who provided a lot of help and assistance behind the scenes and occasionally on air, Geelong Bank for their sponsorship of the program and most importantly, our wonderful listeners, especially those who have been there the whole time since 2014. I hope everyone will support Rob as you have supported me.
The future of community radio in Geelong looks very bright, and it will have a vital role this year with a state and federal election on the horizon.