Humans in Geelong to talk at Creative State Summit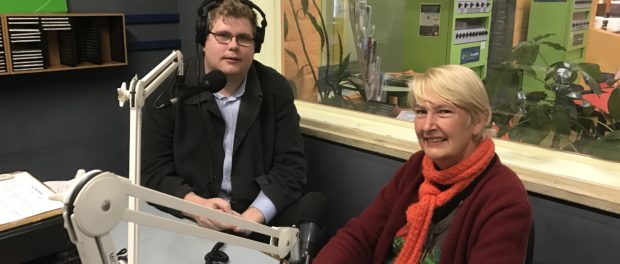 Humans In Geelong coordinator Jacqui Bennett appeared on the program to talk about their upcoming presentation at Creative Victoria's 'Creative State Summit' on Friday.
About the presentation
Title: Humans in Geelong (HuG) INSPIRE – CONNECT – STRENGTHEN our community.
Description:
The Humans in Geelong team use the powerful medium of storytelling to create positive social change by sharing the inspirational stories of locals. We'll showcase our innovative multi-media model, its successes and how it can be replicated elsewhere. Be swept away by the HuG movement!
The #CREATIVESTATE Summit:
With the theme 'What's Next?' get ready to explore the innovations, opportunities, and disruptions that lie ahead for the creative industries at the third annual Creative State Summit 2019.
Held at Melbourne Museum over two days, Thursday 30 and Friday 31st May, the program is packed with keynotes, workshops and networking opportunities with some of the world's most forward-thinking creative people working across the arts, culture, screen, design and technology.
All speaker profiles, ticketing information and program details are available at creativestatesummit.com
Podcast: Play in new window | Download
Subscribe: Apple Podcasts | Android | RSS