Zelda Walters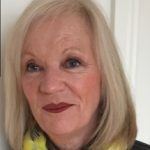 Independent
Political views: Unknown/Undisclosed
Past Elections: None
Candidate Statement
If the candidate has provided a statement you can view it below. Candidate statements are not edited in any way by us. Candidate statements reflect the views of the candidate and not this program, website or 94.7 The Pulse. Candidates without a statement on this website can supply one by contacting us.
WHY I'M STANDING FOR COUNCIL
NAME:  Zelda (Rozelda) Walters
ABOUT MYSELF:
I have been a permanent resident of Queenscliff for six years but have been coming down to stay in both Point Lonsdale and Queenscliff for around 30 years.
My background is in public relations, marketing and communication and I have a qualification in business administration.
WHY I'M STANDING:
Since living here I have become concerned at the Council's lack of relevant community consultation.  I do not believe residents issues have been listened to or addressed well.
For example, over the last few years Council has undertaken numerous costly and repetitive surveys (eg improvements to Hesse Street) to gain insight into residents and visitors thoughts on the Borough.  These surveys don't seem to have led to relevant changes or improvements – a lack of follow through action by Council and a waste of ratepayer money.
As a result I believe many residents have become disillusioned with the Council and Councillors – the Borough has stagnated. Residents require action, not just talk.
There are some very serious challenges ahead of us, which Council needs to address.
It's time for Council to look to the future, address these challenges (such as climate change, beach erosion, financial management, state of dune and foreshore management) and put in place measures to make the Borough a safe, viable and vibrant place.
It's time for a change.
WHAT I STAND FOR:
I want to see:
–       A Council that is efficiently and cost effectively run;
–       A Council that listens and acts more with the community on issues;
–       A Council and Councillors who communicate well and regularly with the community;
–       Our rates used on things that are relevant to our community's requirements;
–       The ability for residents to discuss issues at Council Meetings.
Previous Interviews
Zelda Walters has not been interviewed on Mitchell's Front Page yet.