Stretch Kontelj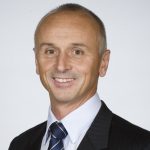 Independent
Attending Forum
Political views: Liberal[source]
Candidacy Source: View
Past Elections: 1996 Federal Election (Corio), 2001 Greater Geelong Council Elections (Kildare Ward) (Elected), 2002 Victorian Election (Geelong), 2004 Greater Geelong Council Elections (Kildare Ward) (Elected), 2008 Greater Geelong Council Elections (Kildare Ward) (Elected), 2012 Greater Geelong Council Elections (Kildare Ward) (Elected)
Candidate Statement
If the candidate has provided a statement you can view it below. Candidate statements are not edited in any way by us. Candidate statements reflect the views of the candidate and not this program, website or 94.7 The Pulse. Candidates without a statement on this website can supply one by contacting us.
I have worked as a lawyer and accountant over the last 25 years, in Australia, the UK and Europe, and this extensive experience would enable me to bring a unique skill set and knowledge to Geelong's Council, much needed during this unprecedented time. Prior to taking up an International legal role as global Group Legal Director for Specsavers Optical Group in 2015, I served as City of Greater Geelong Councillor for over seventeen years, including being Mayor in 2001/2002. I was born and raised in Bell Park and educated in North Geelong and together with my wife Paula, raised a family in Brownbill and have a genuine interest in the well-being of the Ward.
I have a long history of community service particularly of the ethnic communities of Geelong in my former capacity as President and Chairman of the Geelong Ethnic Communities Council, the Geelong Migrant Resource Centre and the Multicultural Aged Care Services (MACS). I am also a former member of the Refugee Review Tribunal and am a proud current serving member of the Australian Defence Force as a Specialist Reserve Legal Officer, so I'd like to think that I have a reputation for representing the whole community without fear or favour.
So why am I standing for election?
While the focus of local government is to ensure the provision of basic community services such as waste collection, roads, footpaths, public open space and sporting facilities, I'm also determined that Council has a vision and strategy to create opportunities for businesses to not only recover from the lock-down and restrictions, but to thrive to create jobs.
Geelong and the State of Victoria are facing into one of our most challenging periods the likes of which we haven't seen in our living memory. The challenges we face are far greater than what we experienced during the Pyramid Building Society collapse and even the global financial crisis. Over recent years I have acted as an adviser to government in Guernsey, a columnist and political and economic commentator for newspapers in Guernsey and most recently for the Geelong Advertiser. In my latest column for the Geelong Advertiser I asked who were Geelong's most influential and visionary leaders. I challenged our leaders to be more robust in their challenge of authority and the political status quo without fear or favour. I feel impassioned to be part of Geelong's solution and not just a commentator from the sidelines. I feel that unless I'm prepared to put myself up for scrutiny as a leader, I'm not in a position to judge those who have.
The Covid crisis has reinforced the value of family and community. I am a strong advocate for the advancement of family and childcare services. Our environment, parks and gardens have been our sanctuary. I will fight for increased funding for public open space, dog friendly parks and bike lanes where appropriate. Protecting our environment is a priority. I will be a champion for a sustainable economy for the region.
Sporting Clubs and cultural Associations will need support to re-emerge from hibernation. I will strongly advocate for increased funding for sporting grounds, clubrooms, cultural programs and the arts. I look forward to reengaging with Clubs and Associations to help improve their facilities. Cost of living is challenging all residents and businesses. I will work to cap rates at or below inflation, fight to protect heritage and neighbourhood character and lobby for increased footpath and road maintenance funding. I appreciate the havoc wreaked by the current economic crisis and will champion support for businesses and jobs.
Previous Interviews
2 Mitchell's Front Page podcast episodes available.
Interview with Mitchell Dye on September 14th 2020:
Other Interviews
View all interviews with Stretch Kontelj