Paul Barker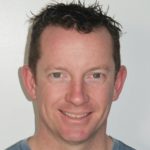 Liberal Democrats
Candidacy Source: View
Website: paulbarker.org
Past Elections: 2019 Anglesea Ward By-Election, 2020 Surf Coast Shire (Torquay Ward) (Elected)
Candidate Statement
If the candidate has provided a statement you can view it below. Candidate statements are not edited in any way by us. Candidate statements reflect the views of the candidate and not this program, website or 94.7 The Pulse. Candidates without a statement on this website can supply one by contacting us.
Liberal Democrat for Corangamite
Paul Barker has announced his intention to stand for the Liberal Democrats in Corangamite at the next Federal Election.
Barker said he is standing against the division and harm he believes both major parties have created during the Covid period.
"I have been motivated to take this stand based on support and encouragement from many in our community," said Barker. "People are tired of harsh authoritarian measures that achieve nothing. We used to be a nation that was one and free, now we're segregated and imprisoned with no end in sight."
Corangamite is held by Labor's Libby Coker, won on preferences at the 2019 Federal election; the Liberal Party will be trying to win it back with Geelong Mayor Stephanie Asher.
"Liberal Democrats are a better choice for people who are tired of seeing their core beliefs trampled by the Liberal/Labor twins," said Barker. "We've had unelected public servants running the country, taking us to almost two trillion dollars of national debt. We need to balance costs against benefits in a rational conversation."
The Liberal Democrats are a nationwide party with principles of freedom of choice, free markets, civil society and volunteerism, and free trade in ideas and culture. The Geelong branch meets monthly, email [email protected] for details. 
Previous Interviews
7 Mitchell's Front Page podcast episodes available.
Interview with Mitchell Dye on September 13th 2021:
Other Interviews
View all interviews with Paul Barker