Michael Stangel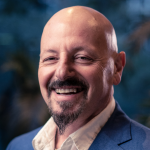 Independent
Attending Forum
Political views: Unknown/Undisclosed[source]
Website: michaelstangelmanagement.com
Past Elections: None
Candidate Statement
If the candidate has provided a statement you can view it below. Candidate statements are not edited in any way by us. Candidate statements reflect the views of the candidate and not this program, website or 94.7 The Pulse. Candidates without a statement on this website can supply one by contacting us.
I'm a father of three, a cancer survivor, have been in small business since 1992 and look forward to being a voice for Geelong. I'm passionate about my hometown and its future. Through my locally based artist management company, I currently guide the careers of elite national artists and continue to myself perform as a musician. I manage the careers of a roster which includes Justice Crew, Nathaniel Willemse, Merril Bainbridge and Armstrong Creek local Taylor Henderson. This requires trust, skill, care, knowledge, but most importantly, the responsibility to create and the ability to deliver results. My achievements in small business particularly in, but not exclusive to, the music and arts fields have given me an excellent perspective on how to generate growth in these and other areas. Tourism is crucial to the prosperity of our region and I intend to utilise my national and international network to bring new and exciting opportunities to the City of Greater Geelong moving forward. I am not politically aligned, nor beholden to special interest groups which allows me to make decisions based on fact, evidence and best practice. I will listen to and give active, real consideration to the views of our community in order to achieve better outcomes for all of Geelong. My unique career and life experiences have led me to rare and wide ranging opportunities. From my charity work including an ongoing ambassadorial role with The Australian Terminal Cancer Foundation to my time on national TV as a finalist on The Voice in 2013 to currently being a mentor for The Talent College which focuses on opportunities for youth in the arts. With your vote I will put my leadership, experience and expertise to work to make us even prouder to call Geelong our home.
Previous Interviews
2 Mitchell's Front Page podcast episodes available.
Interview with Mitchell Dye on October 13th 2020:
Other Interviews
View all interviews with Michael Stangel