Martin Duke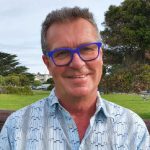 Independent
CouncillorAttending Forum
Political views: Unknown/Undisclosed
Past Elections: None
Primary Vote Last Time: 14.42% / 0.72 quotas
Candidate Statement
If the candidate has provided a statement you can view it below. Candidate statements are not edited in any way by us. Candidate statements reflect the views of the candidate and not this program, website or 94.7 The Pulse. Candidates without a statement on this website can supply one by contacting us.
I love this community and know I can continue make a difference and be your voice on council. I'm committed to the health and well-being of every member in our community.
We have some of the best beaches, sporting fields, and skate parks in the state. But we need more spaces for arts, theatre, and creative hubs. With the events of this year, I believe focusing on mental health is extremely important. I understand the effects of these events and will focus on providing increased mental health support.
Covid has been a very difficult time for everyone. Post-Covid, I'm committed to working with all our businesses and community groups to help them get reestablished and active again. Additionally, I will encourage these local businesses to foster new and appropriate growth to allow for continued local employment opportunities.
As a long-time local business owner, active member of the community, and board member, I have the experience, understanding, and knowledge of council to work effectively and with accountability and enthusiasm.
I will listen to your needs.
Vote 1 Martin Duke for a truly representative voice on council.
Previous Interviews
2 Mitchell's Front Page podcast episodes available.
Interview with Mitchell Dye on October 8th 2020:
Other Interviews
View all interviews with Martin Duke