Kirsty Metcalf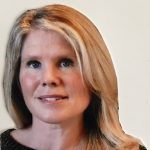 Independent
Political views: Unknown/Undisclosed
Past Elections: None
Candidate Statement
If the candidate has provided a statement you can view it below. Candidate statements are not edited in any way by us. Candidate statements reflect the views of the candidate and not this program, website or 94.7 The Pulse. Candidates without a statement on this website can supply one by contacting us.
KIRSTY METCALF
VOTE 1
My Profile
I am a Mother of two teenage daughters with a background in Primary Education. I have been part of our vibrant, evolving Surf Coast Community for over forty years. My connection to our irreplaceable and quintessentially unique coastal home has been an ongoing love affair now firmly grounded on a rural farm in Freshwater Creek. We are hobby farmers with interests in maintaining pastures, running cattle, establishing an organic fruit orchard and horses.
My Community Experience
I have been part of several high-profile planning applications and worked alongside councillors, council officers and council enforcement in various capacities. From these experiences I have gained a thorough appreciation for decision-making that is considered and balanced. I am a passionate advocate for planning that achieves outcomes delivered within the framework of good governance whilst upholding the values of integrity. As your Councillor I will advocate for and uphold the values of fairness, integrity, honesty and compassion. As a candidate I endorse Adrian Schonfelder as our ward representative. Adrian reflects strong leadership, diplomacy and brings a wealth of knowledge to our local community. Together we present a fresh change and alternative to listen, care and action the needs of our family community.
My Vision
Central to living in one of the most desirable landscapes on the planet is the importance of being sensitive to the growth and development of our shire. Working together to preserve the lifestyle and well-being of our community is essential. This requires implementing future planning that is sustainable, balanced and compassionate to the growing needs of our community whilst protecting our most valuable asset, the natural world. Our environment is the life, blood and lungs of our health and our wealth. I am passionate in advocating that growing together with a considered footprint that preserves the life force of our vitality gives us the keys to prosper, thrive and live in harmony alongside our natural world.
Previous Interviews
Kirsty Metcalf has not been interviewed on Mitchell's Front Page yet.