Jose Rodriguez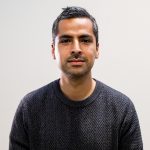 Independent
Attending Forum
Political views: Unknown/Undisclosed
Website: www.votejose.com.au

Past Elections: None
Candidate Statement
If the candidate has provided a statement you can view it below. Candidate statements are not edited in any way by us. Candidate statements reflect the views of the candidate and not this program, website or 94.7 The Pulse. Candidates without a statement on this website can supply one by contacting us.
Hi. I'm Jose,
I am an Architect, Small-Business Owner, Husband, Father, Man-of-Faith and Bell Park Resident.
Geelong has been my home for over 30 years, and like many others, arrived with my family after fleeing a war-torn country.
Earlier this year, just prior to Covid-19 surging into our lives, I witnessed our council representatives bickering over a small tract of land in Geelong's CBD known as 'The Green Spine'.
I was greatly discouraged and baffled that the level of dispute reached a point where the State Government had to intervene, and take control of the land, to stop council from "destroying the award-winning green spine".
This matter which was nationally reported, reflected poorly on the city's image, and not on par with the Clever and Creative vision for the region.
This matter, alongside my own previous efforts to support a design-led city (i.e plans to overhaul the CBD's ailing mall, advocated for a Geelong City Library design competition, and petitioned to save a manufacturing icon, the Geelong Cement Silos), has prompted me to stand in this years election.
As a Councillor, I would support the existing Council Plan in its objective to create a Clever and Creative region.
Yes, we must be diligent in our primary task of ensuring that delivery of over 150+ basic services is maintained at the highest level possible, particularly when the threat of Covid remains, but when the dust settles, how do we make use of Geelong's industrious heritage and enviable position, for the benefit of everyone?
If elected, I would strengthen Geelong's Cultural & Creative Capital and its position as an Innovation Leader, harness the UNESCO City of Design Designation, and improve existing Park & Playground Infrastructure.
Geelong has an exciting future; I hope you think so too.
Vote Jose.
Contact: [email protected]
Previous Interviews
2 Mitchell's Front Page podcast episodes available.
Interview with Mitchell Dye on October 9th 2020:
Other Interviews
View all interviews with Jose Rodriguez