Jacqui Pierce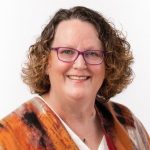 Independent
Attending Forum
Political views: Unknown/Undisclosed

Past Elections: None
Candidate Statement
If the candidate has provided a statement you can view it below. Candidate statements are not edited in any way by us. Candidate statements reflect the views of the candidate and not this program, website or 94.7 The Pulse. Candidates without a statement on this website can supply one by contacting us.
My name is Jacqui Pierce and I am standing as an independent candidate to serve you. Integrity, inclusion and innovation in local government are the values that will underpin my work with our community and Council. My husband and I have lived here for over twenty years, and throughout that time I have combined raising our two children (now young adults) and extensive community service with running my own disability consultancy business. Currently, I am Chairperson of the Bellarine Community Health Community Advisory Group. I have high level skills and expertise and have been recognised with significant professional and community awards for my work. I manage complex projects and initiatives, advise policy, develop strategy, and lobby and work with all levels of government, Federal, State and Local to maximise outcomes for communities. With tertiary qualifications in Education, Disability, Public Policy and Management, I have also completed the Australian Institute of Company Directors course. As a small business owner, I understand the economic challenges of Covid19 and will contribute to the required recovery and rebuilding plan which we will need to develop and implement. You can expect me to work collaboratively on all issues including: supporting our community and Council initiatives on climate emergency and coastal inundation; protecting and enhancing the unique environment of our beautiful Bellarine Peninsula; ensuring a mutually respectful partnership between our community and our Council; focussing on human rights, social justice and reconciliation; enabling the voices of our younger residents to be included in Council decision making. I will listen attentively to all opinions and encourage you to participate in the decision making processes of Council. If elected I commit to working hard for you all. I seek your support to enable me to represent you on Council. It will be my privilege to serve you.
Previous Interviews
1 Mitchell's Front Page podcast episode available.
Interview with Mitchell Dye on October 5th 2020:
View all interviews with Jacqui Pierce