Isabelle Tolhurst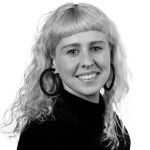 Independent
Attending Forum
Political views: Unknown/Undisclosed
Past Elections: None
Candidate Statement
If the candidate has provided a statement you can view it below. Candidate statements are not edited in any way by us. Candidate statements reflect the views of the candidate and not this program, website or 94.7 The Pulse. Candidates without a statement on this website can supply one by contacting us.
Committed to community. Committed to action.
I am running in the upcoming local government election to be an independent representative for our community. I am a passionate, community-minded, and an outcome-focused candidate. I am committed to deep and genuine consultation and will champion transparency. I promise to bring energy and a fresh perspective to the Borough of Queenscliffe.
My family and I have been long-time community members, and my connection to the Borough is deep – I am a direct descendant of Henry and Charles Dod, who made significant contributions to early Queenscliff. I am invested in the future of the Borough, and am excited about starting a family here. I want our children to enjoy everything we have.
If elected, my focus will be on developing a more cohesive and connected arts, retail and tourism sector for a thriving local economy that is sustainable year-round. My professional experience working with all levels of government and in the music and arts sector give me the experience to progress this. The cultural heritage and history of the Borough of Queenscliffe are at the heart of this community and should be celebrated as part of our identity that future generations can enjoy and be proud of. I will also collaborate with, and support community action on environmental management and climate change.
I will be a strong representative for this community because I am independent, I am committed to community consultation, and I am invested in delivering real outcomes for the Borough.
I will listen, and I will act.
Authorised by D. Parsons, 26-28 Glaneuse Road, Point Lonsdale, Victoria.
Previous Interviews
2 Mitchell's Front Page podcast episodes available.
Interview with Mitchell Dye on October 5th 2020:
Other Interviews
View all interviews with Isabelle Tolhurst