Heather Wellington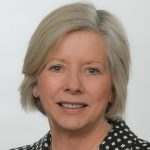 Independent
CouncillorAttending Forum
Political views: Former Labor Member[source]
Past Elections: None
Primary Vote Last Time: 35.30% / 1.06 quotas
Candidate Statement
If the candidate has provided a statement you can view it below. Candidate statements are not edited in any way by us. Candidate statements reflect the views of the candidate and not this program, website or 94.7 The Pulse. Candidates without a statement on this website can supply one by contacting us.
I've been a Councillor for 12 years (CoGG 4 years, Surf Coast 8 years). I love interacting with and helping the community. I trained and worked first as a medical doctor, then trained and worked as a public health administrator and then a lawyer.
I believe local government is extraordinarily bureaucratic and opaque. Decision-making is slow and hierarchical. We can be much more efficient and effective. Unfortunately the system is quite ineffective.
Administrators push the idea that Councillors have no role in overseeing organisational operations, so there is often a lack of governance. Many of them try to restrict Councillors' access to information about 'operational' matters. I have challenged that successfully through FoI and VCAT.
We need Councillors who are bold, questioning, committed to transparency and accountability, work hard, have commercial acumen and are passionate about the community. If we had a majority of such people in every Council, we could change things for the better. I hope that our next Council will show that sort of leadership.
Previous Interviews
1 Mitchell's Front Page podcast episode available.
Interview with Mitchell Dye on October 6th 2020:
View all interviews with Heather Wellington