Gary Allen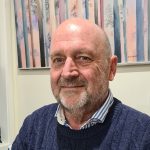 Independent
Attending Forum
Political views: Unknown/Undisclosed
Past Elections: None
Candidate Statement
If the candidate has provided a statement you can view it below. Candidate statements are not edited in any way by us. Candidate statements reflect the views of the candidate and not this program, website or 94.7 The Pulse. Candidates without a statement on this website can supply one by contacting us.
My name is Gary Allen and I am standing for election in the upcoming Surf Coast Shire election for the Lorne Ward, which includes the Deans Marsh and Lorne communities.
My family have lived in Lorne and district since the 1890s. I was educated in Lorne, Geelong and at Melbourne University. In 1990 I was appointed principal of the Lorne P-12 College and since returning to live in Lorne I have been active in the community, volunteering in six organisations and accepting a leadership role in three.
Why am I standing as a Lorne Ward Candidate?
At this important period in our recovery from the effects of the pandemic there is a need for a councillor who has the time, empathy for and commitment to engage with the community to effectively advocate to:
·plan for our economic recovery,
·look to the well-being of our residents,
·protect our natural beauty and heritage,
·fight for rate/spending equity in all communities in our Shire, and
·enhance community engagement in local decisions.
I have experience in advocacy, working for the educational needs of rural communities in our ward, state and nationally. I have a proven record leading three organisations in Lorne to each having a plan for growth and increased community relevance. I will bring the same experience and energy to local government.
My commitment as your councillor:
·To act independently to ensure that your interests are dealt with fairly.
·To advocate strongly on your behalf, representing community needs and views.
·To be available to consult and learn and to effectively communicate outcomes.
·To be consistent with my values of integrity, authenticity, flexibility and care for people.
·To work with the many agencies within the Deans Marsh and Lorne communities.
Future Engagement within our communities:
·To address the urgent need for affordable housing and accommodation.
·To work within the frameworks provided by the Deans Marsh and District Community Action Plan and the Committee for Lorne's Achieving Lorne's Aspirations.
·To work within the newly formed Great Ocean Road Coast and Parks Authority to avoid duplication and to work in the interests of the community.
·To work with Parks Victoria representatives to protect our hinterland and forest to preserve our heritage and to share it for locally based tourism opportunities.
I returned to Lorne in 1990 when I was appointed principal of the Lorne P-12 College. During my seven years at Lorne I was involved in the community and the wider district:
•Member of the Lorne Community Hospital Board, and president for two years
•Member of Otways Cluster of schools, supporting and networking the Otway schools
•Securing bus routes to the Lorne P-12 College from Deans Marsh and Wye River, thus enhancing parental and student choice
•Creating the then Lorne Aireys Inlet P-12 College
•Bail Justice and Justice of the Peace
After retiring from teaching I gained valuable advocacy experience as chair of the Country Education Project Victoria and as executive officer of the Rural Education Forum Australia. Both organisations facilitated networking in rural and remote communities and lobbied both state and commonwealth governments to achieve improved educational outcomes for rural families and students.
I returned to live in Lorne eight years ago. During these years I have been an active participant in our community:
•Member of the board of the Lorne Community Hospital and chair of its community liaison committee
•Member and current president of the Lorne Historical Society
•Member and president of the Lorne Bowls Club
•Member and current president of the Lorne Community Connect
•Director on the committee of the Lorne Lions Retirement Village
•Member of the Surf Coast Shire's Positive Ageing Committee
•Justice of the Peace
•Member and current president of the Corangamite Bowls Division
Previous Interviews
Gary Allen has not been interviewed on Mitchell's Front Page yet.