Elise Wilkinson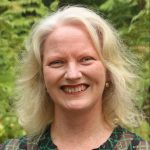 Independent
Attending Forum
Political views: Put Climate First Alliance
Website: putclimatefirst.org/geelong/elise/

Past Elections: None
Candidate Statement
If the candidate has provided a statement you can view it below. Candidate statements are not edited in any way by us. Candidate statements reflect the views of the candidate and not this program, website or 94.7 The Pulse. Candidates without a statement on this website can supply one by contacting us.
I am a social worker, mother of two teenage children and have been a local resident of Barwon Heads for the last 19 years. I work and live on Wadawurrung Country and acknowledge that sovereignty of this land has never been ceded. I am proud to be standing as an Independent Candidate as part of an all-female Alliance – Put Climate First – for Bellarine Ward in the upcoming City of Greater Geelong Elections.
I have developed a strong connection with community within the Bellarine and through my work in Geelong. I love bushwalking, swimming in the ocean and spending as much time as I can with my partner, children and friends camping and enjoying the outdoors. I am passionate about the creative arts and have worked as an actor and writer in local festivals and performances.
I stand for equality, social justice and a sustainable environmental future. I believe in access for all people in a fair society and believe that this starts at a local community level. I have been an active advocate, volunteer and leader within my community and work life. I have been an ASU delegate – negotiating an EBA to protect the rights of workers and have advocated for services for the most marginalized people living within our region.
The Bellarine is particularly vulnerable to the impact of changes in our weather patterns and rising sea levels. The beautiful natural environment and proximity to Geelong CBD and Melbourne has led to sustained population growth. This needs to be managed with clear vision to avoid degradation of the environment and displacement of inhabitants. It must include strategic planning for town boundaries and clever urban design incorporating initiatives that focus on sustainability to protect the environment, the people and all the species who share this part of the world. We need to prioritize and develop clear targets for shifting to renewable and alternative energy sources to reduce carbon emissions by 2030, invest in public and active transport and networks, improve waste and recycling management and localize food production and security. There is so much wisdom and expertise in our local University, Tafe, community and business sectors and by working together we can bring about real change and inspire others to do the same.
Climate Emergency is a social and health issue. I see the impact on mental health – particularly for young people who demand more from all of us with the power to vote. I want to be able to do everything I can right now to respond to the Climate Emergency as our lives and future depend upon it.
Previous Interviews
2 Mitchell's Front Page podcast episodes available.
Interview with Mitchell Dye on October 13th 2020:
Other Interviews
View all interviews with Elise Wilkinson