Eddy Kontelj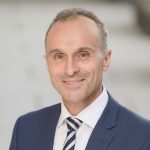 Independent
CouncillorAttending Forum
Political views: Liberal[source]
Past Elections: 2008 Greater Geelong Council Elections (Cowie), 2010 Greater Geelong Cowie By-Election (Elected), 2012 Greater Geelong Council Elections (Cowie) (Elected)
Primary Vote Last Time: 24.75% / 0.99 quotas
Candidate Statement
If the candidate has provided a statement you can view it below. Candidate statements are not edited in any way by us. Candidate statements reflect the views of the candidate and not this program, website or 94.7 The Pulse. Candidates without a statement on this website can supply one by contacting us.
I am a genuine Independent. I am not, and never have been a member of any political party. Born, raised and educated in Geelong, my passion for Geelong and the region runs deep. Having represented the wonderful people of Geelong as a City of Greater Geelong councillor between 2010–2020, and being a husband and father to three daughters, I have a genuine interest in community and the environment we work, live and play in. I am the Managing Director of a large Caterpillar equipment dealer in Victoria and Tasmania and also the Honorary Consul for the Republic of Slovenia – Victoria. I entered this Council committing to: introduce FREE CBD PARKING, to push to implement HARD RUBBISH COLLECTION, to save OSBORNE HOUSE from being sold off, to support COMMUNITY and SPORTING CLUBS and our MILITARY VETERANS, assist SMALL BUSINESS and to invest in DRAINAGE, FOOTPATHS & ROADS. I also indicated I would try and bring a change to the CBD and Lt Malop St (the mall). I believe you have seen me fight and put effort, focus and energy into all of these initiatives with reasonable success. I pledge to Put The Community First Before Every Decision and look forward to working with the community into the future for the betterment of this great city of ours – GEELONG.
Previous Interviews
7 Mitchell's Front Page podcast episodes available.
Interview with Mitchell Dye on October 9th 2020:
Other Interviews
View all interviews with Eddy Kontelj