Cory Wolverton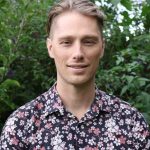 Greens
Attending Forum
Website: greens.org.au/vic/person/cory-wolverton
Past Elections: None
Candidate Statement
If the candidate has provided a statement you can view it below. Candidate statements are not edited in any way by us. Candidate statements reflect the views of the candidate and not this program, website or 94.7 The Pulse. Candidates without a statement on this website can supply one by contacting us.
Cory lives in Ocean Grove with his wife and two children.
He is a social worker in the Greater Geelong area, where he supports parents and families. A key focus for Cory is to ensure adequate access to community health programs and youth services, thereby improving wellbeing for all families.
Cory recognises that he lives in Wadda Wurrung country, over which sovereignty has not been ceded. He believes that, by listening to local Indigenous people, who have a rich history and unbroken cultural connection to their country, more can be done in understanding how to care for our land and people.
Cory is very concerned about environmental degradation and the dire need to create a sustainable future, including lowering carbon emissions through schemes such as the implementation of renewable energy sources. Environmental and community wellbeing also includes promoting facilities such as green spaces, tree planting, and increased bike and walking paths.
The Bellarine has had sustained population growth for more than a decade as people are drawn to this beautiful part of the world. Cory believes that to maintain the Bellarine as a desirable place to live, an appropriate strategic vision for town boundaries, community facilities and public transport is essential.
Previous Interviews
2 Mitchell's Front Page podcast episodes available.
Interview with Mitchell Dye on October 8th 2020:
Other Interviews
View all interviews with Cory Wolverton