Clayton Whitfield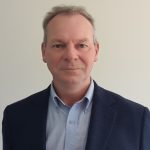 Independent
Attending Forum
Political views: Unknown/Undisclosed
Past Elections: None
Candidate Statement
If the candidate has provided a statement you can view it below. Candidate statements are not edited in any way by us. Candidate statements reflect the views of the candidate and not this program, website or 94.7 The Pulse. Candidates without a statement on this website can supply one by contacting us.
I am nominating for councillor because I would bring improvements in community consultation, better asset maintenance through budget efficiency, and support the youth in our rural communities.
I have lived in Golden Plains Shire for 14 years. I grew up on a farm and understand the challenges that farmers face. I have worked in the domestic building sector, the Australian Defence Force in the Army Engineer Corps, and vocational education at The Gordon TAFE.
It is the role of council members to set the strategy for the shire which the GPS Staff then implement. I believe the best way to determine the right strategies is by detailed community consultation. No one understands the needs of a community better than the people that live there. If elected, I promise residents will be informed, consulted, represented, and valued constituents of the Shire. Any decisions I make will be based on research and consultation.
Asset maintenance for roads, trees, drainage and public facilities must be improved. As the shire's population increases, more funding should be funnelled to asset maintenance. Drainage is another issue that has largely been ignored for decades.
The GPS has a high proportion of youth, with almost 30% of the population aged between zero and nineteen years. I will support them to achieve the outcomes they need. There is an opportunity to offer more facilities in the rural communities.
The pandemic has caused considerable angst for many in the Shire. I believe a mobile mental health facility servicing our rural communities would be of benefit.
Attracting business to our region is important for jobs and the local economy. The ratepayers need a council that they can trust to deliver infrastructure that is in line with our rural appeal, while also providing value for the ratepayer's dollar.
If you would like to discuss any issues, please email me on [email protected]
Thank you,
Clayton Whitfield
Previous Interviews
1 Mitchell's Front Page podcast episode available.
Interview with Mitchell Dye on October 6th 2020:
View all interviews with Clayton Whitfield