Cameron Steele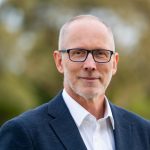 Independent
Attending Forum
Political views: Old School Australian Democrats
Website: www.cameronsteelegps.info

Past Elections: None
Candidate Statement
If the candidate has provided a statement you can view it below. Candidate statements are not edited in any way by us. Candidate statements reflect the views of the candidate and not this program, website or 94.7 The Pulse. Candidates without a statement on this website can supply one by contacting us.
Over the past 4 years I have closely followed our Shire's direction and attended the majority of Council meetings. I have primarily been concerned with rate equity, service privatisation, staff turnover levels, governance, development planning and protecting our environment and farmland.
I have been keen to make positive and constructive submissions on these issues and others, so have done the homework necessary to understand how the Council works and how to improve it.
On rates I opposed increases in the Municipal Charge with its inherent unfairness. I advocated for a focus on rate differentials, exploring opportunities for rate relief, and for a universal rate freeze in this COVID year.
We raised our family in the Golden Plains, so I fully appreciate its livability – its open spaces, clean air and rivers and its strong communities. Our Shire enjoys one of the lowest crime rates in the State, but our population is also growing quickly. How we manage that growth will decide how well we protect these values.
How do we go about this? Answers will come from listening to our communities and by ensuring their voices have a prominent say in COUNCIL decisions.
I have owned and operated businesses. I understand the challenges facing our Shire's many enterprises. Through the COVID recovery, our residents and businesses will need to be front of mind.
I am on advisory groups with the Corangamite Catchment Management Authority and Barwon Water, so I am aware of the challenges climate change brings to our region, especially regarding growing water scarcity. Managing those impacts will be crucial.
I am seeking the opportunity to listen, learn and act in a way that assists and supports residents, communicates their vision for our Shire, and to contribute with fair, balanced and informed decisions and policies.
Phone: 0460503008 Web: cameronsteelegps.info
Previous Interviews
1 Mitchell's Front Page podcast episode available.
Interview with Mitchell Dye on October 6th 2020:
View all interviews with Cameron Steele