Anthony Aitken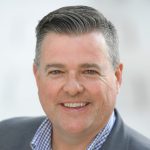 Independent
CouncillorAttending Forum
Political views: Unknown/Undisclosed[source]
Past Elections: 2001 Geelong Council Elections (Kildare), 2012 Geelong Council Elections (Cowie), 2013 Geelong Mayoral By-Election, 2017 Geelong Council Elections (Windermere) (Elected)
Primary Vote Last Time: 31.90% / 0.96 quotas
Candidate Statement
If the candidate has provided a statement you can view it below. Candidate statements are not edited in any way by us. Candidate statements reflect the views of the candidate and not this program, website or 94.7 The Pulse. Candidates without a statement on this website can supply one by contacting us.
3 years ago The North elected me to be their Councillor. I promised to be a Strong and Authentic Voice, Fight for a Fair Share for Corio, Norlane, North Shore, Lara, Anakie and the Rural North and try to get Geelong Council to care for more than just the CBD. I am passionate about the North, my community where I was born, educated and continue to live in.
I have worked tirelessly to represent the North and am proud of many achievements: Barwon Health North; Moving the Spirit of Tasmania from Melbourne to Geelong; $100 million to clean up Broderick road waste dump and winning the battle against the industrial Goat Farm in Lara. I am extremely proud of new community projects and services: Free Hard Waste Collection; Youth Council; $4 million local road safety improvements in Corio, Norlane and Lara; $1 million Corio Goldsworthy Athletics Track; Female friendly change rooms at Anakie, Stead Park, Lara United and Bell Park Sports Club; $2 million synthetic soccer pitch Leisure-time Centre; Stead Park Skate Park; Investment in Neighbourhood Centres in Cloverdale, Rosewall and Norlane Community Initiatives in Spruhan Ave; New lighting at North Shore Football Club, Lara Football Club, North Geelong Warriors, Geelong Soccer Club, Corio Soccer Club, Osborne Park and Evans Reserve Norlane, and $50,000 annual funding to Hoffman Walk.
If re-elected I will continue to fight for: jobs; lower rates; better services; appropriate development; our environment and safety in our community. Support: $1 billion Barwon Jail expansion and future 650 jobs; $1.7 million towards Geelong Emergency Food Centre in Norlane; Lara Sports Precinct Master Plan; Upgrades to netball and cricket at Shell Reserve and Windsor Park and advocate for Northern ARC and Lara Basketball Stadium. I have formed a strong united voice with Kylie Grzybek on Geelong Council and ask you to: Vote#1Aitken and Vote#2Grzybek. Email:[email protected] Phone:0417528810
Previous Interviews
7 Mitchell's Front Page podcast episodes available.
Interview with Mitchell Dye on October 7th 2020:
Other Interviews
View all interviews with Anthony Aitken