Andrea Mahon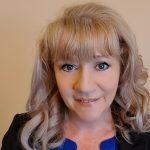 Independent
Attending Forum
Political views: Unknown/Undisclosed
Past Elections: None
Candidate Statement
If the candidate has provided a statement you can view it below. Candidate statements are not edited in any way by us. Candidate statements reflect the views of the candidate and not this program, website or 94.7 The Pulse. Candidates without a statement on this website can supply one by contacting us.
I have lived in Lethbridge for the past 23 years. I have worked in local government for nine years, with a focus on community services – aged care and disability services. I am running for council because I want to be a voice for a community that feels voiceless. I'm standing to continue my advocacy through these difficult times – and to help my community back on its feet and ensure the supports of our local government are in place for everyone. I want council to question what is important to our communities and I want it to be more financially responsible. Like many residents I am concerned about our parklands and want to work on the retention, provision and enhancement of public spaces. I believe there needs to be a greater focus on creating a sustainable balance between quality new developments and preserving our lifestyles. I believe in fairness, equality and putting my community first. As your local councillor, I promise to work hard and to make decisions based on evidence and community needs. I want to promote a more collaborative, inclusive style of leadership, one that is willing to question and challenge convention. GPS need more women, more diversity across all members of the community. It's time to have a new council that listens to the voice of our community, that will not accept poor behaviour in chambers and meets the need of the whole shire, every single town. Government has an obligation to consult its community and I will act on the outcomes of that consultation. I am unaligned with any development groups and am standing as a concerned resident that wants to see Golden Plains Shire thrive and grow while supporting the community. Vote for me if you are looking for positive change for our community.
Previous Interviews
1 Mitchell's Front Page podcast episode available.
Interview with Mitchell Dye on October 6th 2020:
View all interviews with Andrea Mahon