Amanda Hoysted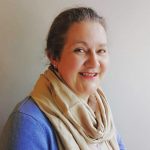 Independent
Attending Forum
Political views: Unknown/Undisclosed
Past Elections: None
Candidate Statement
If the candidate has provided a statement you can view it below. Candidate statements are not edited in any way by us. Candidate statements reflect the views of the candidate and not this program, website or 94.7 The Pulse. Candidates without a statement on this website can supply one by contacting us.
Amanda HOYSTED
I am proud to have been a member of the Queenscliff Point Lonsdale Community for my entire life; and over the years I have seen how this community has succeeded in dealing with challenges both big and small. However, Covid-19 and the current recession may be the greatest test that we will ever face. I am asking for your vote so that I can join the Council and work to help the Borough at this important time.
I am a true independent. I have no connections with any political party or special interest groups; and if elected, I will represent the ordinary ratepayers and residents of the Borough to the best of my ability.
I have Tertiary qualifications in Communications and Management and have successfully run my own retail business for over a decade. Running your own business teaches you the importance of managing your finances. If elected, I pledge that I will work to ensure that the Borough manages your rates responsibly. Existing services to residents will be maintained and priority will be given to supporting local jobs and businesses.
There are many things that the Council does well, but these need to be expanded and promoted to benefit our community. I would establish a "Waste and Recycle Fortnight" to co-ordinate e-waste, chemical waste, and hard waste collections to assist residents in managing household waste more effectively.
The catastrophic fires at the start of 2020 highlighted the importance of having "Neighbourhood Safer Places" within the Borough. I believe that it is critical that a Fire Audit of the Borough be done this year.
This may be the most important vote that we cast in our local elections. I am asking for your vote to ensure that an independent voice will be your representative on Council.
Previous Interviews
2 Mitchell's Front Page podcast episodes available.
Interview with Mitchell Dye on October 13th 2020:
Other Interviews
View all interviews with Amanda Hoysted