Adrian Schonfelder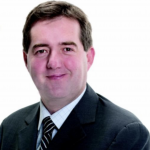 Independent
Attending Forum
Political views: Labor[source]

Past Elections: 2015 Kildare By-Election, 2018 Surf Coast Shire Election (Winchelsea Ward)
Primary Vote Last Time: 21.31% / 0.64 quotas
Candidate Statement
If the candidate has provided a statement you can view it below. Candidate statements are not edited in any way by us. Candidate statements reflect the views of the candidate and not this program, website or 94.7 The Pulse. Candidates without a statement on this website can supply one by contacting us.
INTEGRITY, LEADERSHIP, TEAMWORK.
As a sixth-generation local resident, I care about our community and it's future wellbeing.
My great, great grandfather James Anderson first settled at Barrabool in 1848 and since then my family has been involved in Local Government. This is a tradition that I share.
I have worked at the Australian Bureau of Statistics as a Data Adjudicator and the Victorian Farmers Federation as a Policy Analyst. I am now involved with a family Guest House and Gallery Business at Barrabool and also breed a small herd of cattle.
A safer, sustainable and liveable Coast and Hinterland, putting farmers and the communities that depend on them first, through lower municipal charges and rates is my highest priority.
I will work on improving local infrastructure and community facilities by Lobbying for a new Moriac Fire Station. Creating better roads including widening of Barwon Park, Cape Otway, Coombes, Deans Marsh and Grossmans Roads and a safer intersection at Cape Otway Road and Princes Highway. Building new footpaths and improving community and sporting facilities.
In Winchelsea I will advocate to reopen the Tea Rooms and establish new Botanical Gardens by the river.
Next year is Barwon Park's 150th anniversary which I am excited about celebrating with the community, as a member of The National Trust.
Preserving and enhancing Spring Creek for posterity.
We also need improved internet and mobile phone coverage. Council can help by fast tracking planning approval for infrastructure.
I will also be accountable and approachable. It is important to listen to everyone's point of view.
We are electing 2 Councillors in this election. I endorse Kirsty Metcalf to be our other Winchelsea ward Councillor as she exemplifies professionalism, personal integrity, leadership and dedication.
We need better roads. I ask for your support.
Previous Interviews
2 Mitchell's Front Page podcast episodes available.
Interview with Mitchell Dye on October 6th 2020:
Other Interviews
View all interviews with Adrian Schonfelder