94.7 The Pulse Rock 'n' Roll Station Fundraiser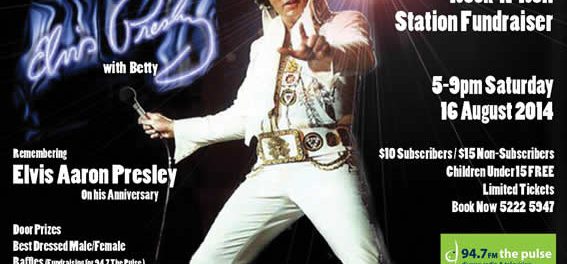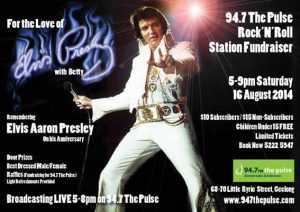 Betty Giles, host of 'For The Love of Elvis' on 94.7 The Pulse joined Mitchell's Front Page to talk about the upcoming anniversary of his passing (on August 16), and an exciting fundraising event at the station.
The event will be broadcast live on The Pulse, and all proceeds go to supporting Your Diverse Radio – 94.7 The Pulse.
For more details, go to The Pulse website.
Podcast: Play in new window | Download
Subscribe: Apple Podcasts | RSS