Professor Carolyn Whitzman, Urban Planning Department Melbourne University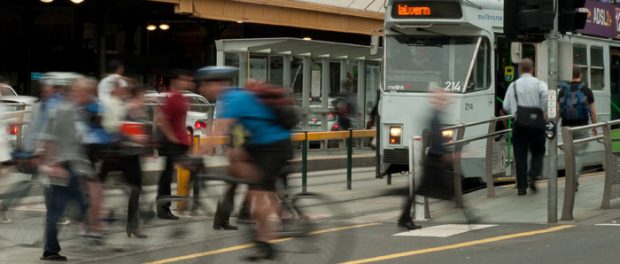 Professor of Urban Planning at Melbourne University, Carolyn Whitzman discusses new findings with Mitchell Dye- that older women are now most likely to be homeless due to domestic violence.
Summary of the report… 
Older women now most likely to be homeless: violence a key driver
A new welfare report from Anglicare, due out today, reveals older single women are 'the new face of homelessness' in Australia. The State of the Family report shows older single women were much more vulnerable to poverty and homelessness due to lower workplace participation, lifelong unpaid caring responsibilities and lack of affordable housing.
On provision of services…
"Well the most important thing would be housing first, so all the counselling services and legal support services in the world, medical services aren't going to make a difference if you don't have secure accommodation, it doesn't take that long to build affordable housing, there hasn't been a federal program in the last couple of years, building houses for this group or for other groups in need, their are certainly many other organisations that are geared up to provide this housing so there needs to be either direct subsidies from federal and or state government or indirect subsidies such as tax, or rebate for investment in this kind of housing and then that in turn would save a lot of money on health services who'd rather not be dealing with homeless people and emergency shelters or hospital emergency beds- it's much more proficient to provide affordable housing."
What to look for in drugs online? So it's no wonder that internet drugstores have grown in popularity over the past 10 years. Cialis is a curing used to treat sundry ailments. What do you think about Cialis? You can find out more info through Cialis. (See also best online pharmacy to buy cialis). What have to patients always ask physician for professional consultation about the treatment? There are varied other questions the drug. In our generation many users quest online for the exact keyword buy generic viagra and cialis online on quest engines. Also, consider Cialis. Fortunately most of problems with sexual health can be treated. Moreover Cialis may also be used to treat other conditions as determined by your druggist. More information available at where can i buy cialis online.
Podcast: Play in new window | Download
Subscribe: Apple Podcasts | Android | RSS