Australia and Indonesia restore military co-operation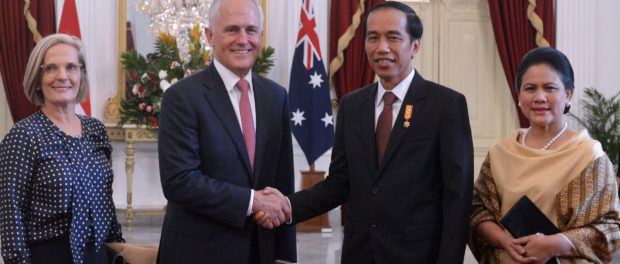 Australia and Indonesia will restore full military ties after yesterday's meeting between Prime Minister Malcolm Turnbull and President Joko "Jokowi" Widodo.
Indonesia expert Professor Tim Lindsay says ties should not have been suspended in the first place. "It was a unilateral overreaction by a senior military figure, not a decision of the Jokowi Government."
He also says it is "a reminder of how messy Jokowi's administration is and how rising nationalist sentiment now makes managing the bilateral relationship more difficult".
Podcast: Play in new window | Download
Subscribe: Apple Podcasts | Android | RSS