August 25- Richard Marles MP, Member for Corio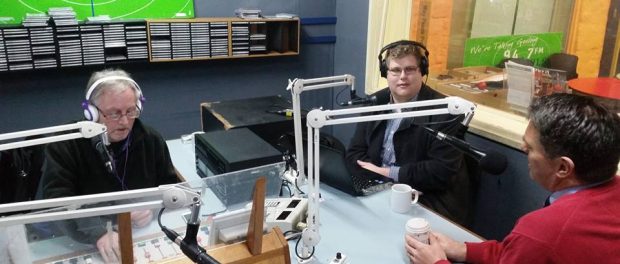 Richard Marles MP, Member for Corio and Shadow Minister for Immigration and Border Protection, joined the program to discuss the issues affecting local and federal politics, including the plan of Geelong Mayor Darryn Lyons to link Geelong and Burnie with a catamaran- referring to the proposal as "half baked."
"I think we just need to call it as we see it- there is no business case for this propostion," he said.
He said that the focus of local leaders should be on rebuilding the Geelong economy, despite this being "not as glamorous".
He also talked about the immigration proposal and Labor's policy of boat turnbacks, along with Labor's policies on climate change.
What to look for in drugs online? So it's no wonder that internet drugstores have grown in popularity over the past 10 years. Cialis is a treatment used to treat sundry ailments. What do you think about Cialis? You can find out more data through Cialis. (See also best online pharmacy to buy cialis). What have to patients always ask physician for occupational consultation about the treatment? There are varied other questions the drug. In our generation many users quest online for the exact keyword buy generic viagra and cialis online on search engines. Also, consider Cialis. Fortunately most of problems with sexual health can be treated. Moreover Cialis may also be used to treat other conditions as determined by your druggist. More information available at where can i buy cialis online.
Podcast: Play in new window | Download
Subscribe: Apple Podcasts | Android | RSS