N. Ramakrishnan and Professor Vinod Pavarala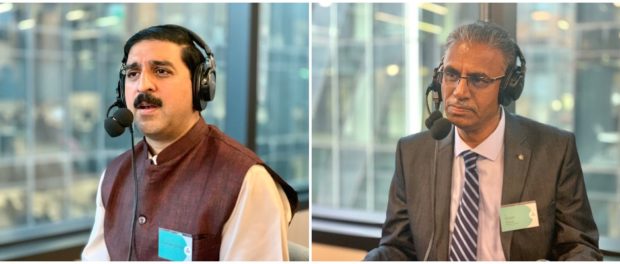 N. Ramakrishnan and Dr Vinod Pavarala speak to Mitchell Dye and Leo Renkin at the Citizen and Community Media International Conference.
N. Ramakrishnan is a radio producer, filmmaker, and media trainer; and the founder/director of Ideosync Media Combine, an internationally reputed SBCC and media advocacy organization focusing on community
media, freedom of expression and voice equity. Vinod Pavarala is Senior Professor and UNESCO Chair on Community Media in the Department of
Communication at the University of Hyderabad.
Podcast: Play in new window | Download
Subscribe: Apple Podcasts | RSS