Tony Phelps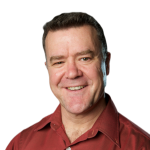 Independent
Attending Forum
Political views: Unknown/Undisclosed
Past Elections: None
Candidate Statement
If the candidate has provided a statement you can view it below. Candidate statements are not edited in any way by us. Candidate statements reflect the views of the candidate and not this program, website or 94.7 The Pulse. Candidates without a statement on this website can supply one by contacting us.
As a resident of Winchelsea, I have long been involved in community – Chair of Winchelsea Community House, Secretary of the Winchelsea Star community newspaper, an active firefighter with the Wurdale CFA Brigade, and in times past involved with the Winchelsea Business & Tourism Association (now merged into Growing Winchelsea) and stints as Secretary and Treasurer of the Winchelsea Lions Club.
We have some wonderful small regional towns in the Winchelsea Ward, with a bright future where we are, what we have around us, and the mix of long-established families together with tree-changers coming for all that we enjoy.
And there is much happening across our diverse region – the upgraded highway, business and industry zones, new housing areas, farming and agricultural developments, environmental issues.
I would like to represent Winchelsea Ward in Surf Coast Shire as Councillor. Let's see about putting in place a strong direction, sensible policies, and a cohesive plan that is as fair as possible.
Surf Coast Shire is an unusual mix of coastal and hinterland communities with sometimes conflicting needs and priorities. I certainly intend to work with the other 8 Councillors to achieve outcomes that are the best they can be for all involved.
I believe in transparency, cooperation, collaboration, and teamwork. Your opinions do matter, your vote definitely matters. It is for you to choose who will be setting the tone for your Council for the next 4 years, and for Winchelsea Ward I'd like you to let one of those 9 Councillors be me.
Vote 1 for Tony Phelps, and please, be sure to make it "1".
It's your Council, it's your choice, and it's my privilege to serve.
Previous Interviews
1 Mitchell's Front Page podcast episode available.
Interview with Mitchell Dye on September 28th 2020:
View all interviews with Tony Phelps