Tom Harrison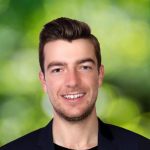 Independent
Attending Forum
Political views: Unknown/Undisclosed
Website: www.tomharrison.com.au
Past Elections: None
Candidate Statement
If the candidate has provided a statement you can view it below. Candidate statements are not edited in any way by us. Candidate statements reflect the views of the candidate and not this program, website or 94.7 The Pulse. Candidates without a statement on this website can supply one by contacting us.
I have decided to run for the Bellarine Ward because I am keen to positively contribute to my local community. As a born and bred Geelong local, Geelong and the Bellarine is very important to me as my home.
The Geelong region is a fantastic place to live and play, and I am keen to have a role in the future of the region. I seek to enhance the greater Geelong experience for residents and visitors alike.
Previous Interviews
1 Mitchell's Front Page podcast episode available.
Interview with Mitchell Dye on October 8th 2020:
View all interviews with Tom Harrison