Stephanie Asher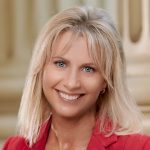 Independent
CouncillorAttending Forum
Political views: Liberal[source]
Website: www.stephanieasher.com.au/
Past Elections: 2012 Local Government Elections (Geelong Mayor), 2013 Federal Election (Corio), 2013 Geelong Mayoral By-Election, 2017 Geelong Council Election (Bellarine Ward) (Elected)
Primary Vote Last Time: 27.38% / 1.09 quotas
Candidate Statement
If the candidate has provided a statement you can view it below. Candidate statements are not edited in any way by us. Candidate statements reflect the views of the candidate and not this program, website or 94.7 The Pulse. Candidates without a statement on this website can supply one by contacting us.
I was honoured to be elected in 2017 and to be the first Bellarine-based Mayor of Greater Geelong. My priority is listening to local voices and helping people with council issues. My passion is improving professional standards and promoting clear and honest communication from council.  Local people tell me they want rates spent on shared trails, swimming pools, arts venues, libraries, decent roads and local streetscapes, and our peninsula protected and developed in a respectful, sustainable way. I led unanimous council support for prioritising climate change action and considering sustainability across all activities in the organisation. Critically for the Bellarine, our council also endorsed the Settlement Strategy in 2020 which limits new residential developments outside defined town boundaries. If re-elected, I will continue to protect our unique townships, drive the North Bellarine pool project, create trail links and bike paths, involve local expertise and set higher organisational performance targets.  
Previous Interviews
91 Mitchell's Front Page podcast episodes available.
Interview with Mitchell Dye on November 17th 2020:
Other Interviews
View all interviews with Stephanie Asher