Raylene Fordham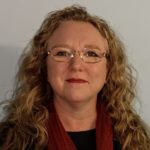 Independent
Attending Forum
Political views: Unknown/Undisclosed
Past Elections: 2019 Anglesea Ward By-Election
Candidate Statement
If the candidate has provided a statement you can view it below. Candidate statements are not edited in any way by us. Candidate statements reflect the views of the candidate and not this program, website or 94.7 The Pulse. Candidates without a statement on this website can supply one by contacting us.
As a local Anglesea resident and small business owner, I have been enthusiastically involved in community life since choosing to live here twelve years ago.
I've come to know the people of Surf Coast are committed to local livability.
Collectively, we seek to balance the competing demands of retaining our precious natural environment and small town feel, while fostering vibrant, friendly communities and supporting a strong local economy that delivers our needs.
I have worked towards supporting these values because I love where I live and it's my nature to be involved. Just a few of my achievements include;
· Leading renewal of our public spaces, town beautification and streetscaping initiatives such as the Anglesea Shopping Sculpture Project, the upgrade of Cameron Park, the Mosaic Walk and riverbank planting
· Managed KAOS, kids adventure weekends, a collaborative event, with local Camps and other businesses
· Connecting our widely dispersed community about local matters by being a driver and foundation member of Anglesea Community Network
· Leading discussion about significant community issues such as fire safety, Covid19 response, river health and development proposals
· Working with local traders to develop initiatives such as Anglesea Community & Trader Christmas Celebrations and Window Competition.
· Actively participated in the governance of our local Community Bank Board, Anglesea, Winchelsea and Lorne Community Banks, where I am the Deputy Chair and Chair of Governance as a Volunteer Director
I've demonstrated over a decade that I can bring people together and work towards outcomes, even on difficult issues.
My collaborative leadership style combined with my governance, compliance and corporate experience, ensure I have well rounded expertise to bring to the role of councillor. I've honed these skills through consistent commitment and hard work, here in this community. It's now time to offer my experience and skills to work with, and for you, at another level. Emerging to a post Covid world where we've learnt the importance of local, these commitments will be more important than ever, as we find new ways of living and working that can achieve the social, economic and environmental balance that is so important to us.
I am an independent candidate.
Previous Interviews
3 Mitchell's Front Page podcast episodes available.
Interview with Mitchell Dye on October 5th 2020:
Other Interviews
View all interviews with Raylene Fordham