Monique Connell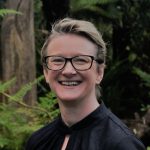 Independent
Attending Forum
Political views: Put Climate First Alliance[source]
Past Elections: None
Candidate Statement
If the candidate has provided a statement you can view it below. Candidate statements are not edited in any way by us. Candidate statements reflect the views of the candidate and not this program, website or 94.7 The Pulse. Candidates without a statement on this website can supply one by contacting us.
Recycling and urban farming
A vote for me is a vote for climate action in a time where we are living in a climate emergency. I want Geelong to be a world leader in recycling – harnessing the amazing resources and talent at the Deakin University Technology precinct, and working with local business, industry and the community to create a recycling program which makes recycling as easy and painless as throwing your rubbish in the 'red bin'. I want Geelong to have community gardens where anyone can grow and take home fresh fruit and vegetables and this will not just foster community, but create jobs.
~ Monique Connell
Previous Interviews
2 Mitchell's Front Page podcast episodes available.
Interview with Mitchell Dye on October 7th 2020:
Other Interviews
View all interviews with Monique Connell