Monica Winston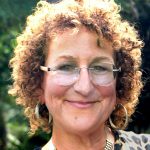 Independent
Attending Forum
Political views: Put Climate First Alliance[source]
Website: putclimatefirst.org/geelong/monica/
Past Elections: 2012 Greater Geelong Elections (Kardinia Ward)
Candidate Statement
If the candidate has provided a statement you can view it below. Candidate statements are not edited in any way by us. Candidate statements reflect the views of the candidate and not this program, website or 94.7 The Pulse. Candidates without a statement on this website can supply one by contacting us.
Now is the time to act
Geelong is unique with our blend of agriculture, tourism, industries and resilient people. Since the last election we've seen the devastating impacts of climate change and coronavirus that threaten our future opportunities and local economy. It is the council's role to lead the way forward with real initiatives to address these issues and with my 14 years experience of building sustainability successfully in our community, I have the knowledge, contacts and experience to put our council to work in repairing our economy by changing the way we do business, and care for our environment so that we can all thrive.
~ Monica Winston
Previous Interviews
2 Mitchell's Front Page podcast episodes available.
Interview with Mitchell Dye on October 8th 2020:
Other Interviews
View all interviews with Monica Winston