Mike Bodsworth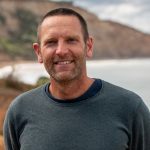 Independent
Attending Forum
Political views: Unknown/Undisclosed
Past Elections: None
Candidate Statement
If the candidate has provided a statement you can view it below. Candidate statements are not edited in any way by us. Candidate statements reflect the views of the candidate and not this program, website or 94.7 The Pulse. Candidates without a statement on this website can supply one by contacting us.
I live in Anglesea with my wife Isabelle and two kids. I'm a Landscape Architect by profession, specialising in nature-based recreation and tourism planning and design. Isabelle's the bread-winner in our family and I'm a house-dad. Our kids are in Years 4 and 7.
I worked for the Great Ocean Road Coast Committee for 8 years, in close collaboration with local community groups and agencies, including Council. Previously I worked for 10 years in W.A in planning, design and risk-management roles.
My key capabilities are in planning, design, project management, working with communities, risk management and conservation.
I've volunteered in various capacities over the years – most notably on the Anglesea Bike Park Committee of Management.
I'm an avid surfer, cyclist and lover of nature and the outdoors.
I'm a strong advocate for community empowerment and diversity. I'm big on nature and sustainability, protecting our towns' small scale and the district's unspoiled character – ensuring those values are preserved so they can continue to underpin our visitor economy. I'm concerned about the risk of 'over-tourism' and the potential loss of values held dear by locals and visitors alike.
I believe communities need access to good information to be able to make good decisions – and that Council can help provide that information.
I value openness, helpfulness, respect and honesty in working relationships.
Previous Interviews
3 Mitchell's Front Page podcast episodes available.
Interview with Mitchell Dye on October 5th 2020:
Other Interviews
View all interviews with Mike Bodsworth