Michael Grout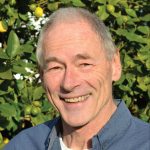 Independent
Attending Forum
Political views: Unknown/Undisclosed
Past Elections: None
Candidate Statement
If the candidate has provided a statement you can view it below. Candidate statements are not edited in any way by us. Candidate statements reflect the views of the candidate and not this program, website or 94.7 The Pulse. Candidates without a statement on this website can supply one by contacting us.
Michael Grout – Candidate for Borough of Queenscliffe
As an independent candidate I am standing for our community and environment, with focus on:
– Maintaining an independent Borough with low rate increases.
– Acting on climate change with our community.
– Supporting local businesses to thrive.
– Looking after our local environment.
– Caring for our community wellbeing.
– Protecting our unique cultural and built heritage.
– Building trust between our community and Council.
We can be smarter financially by better planning with our community before we start projects and reducing what we spend on consultants, while still keeping rate increases within the cap. Community engagement will also help us act on climate change as we switch to cleaner energy, increase energy efficiencies and reduce erosion, storm and fire risks. This will boost our local economy, as does regional promotion and local shopping, and so benefit our businesses, particularly in this COVID time. By looking after our coast and wonderful buildings as well as our Aboriginal, artistic and sporting heritage and cultures we create an environment that residents and visitors enjoy. Just as we must also continue to care for locals who most need it.
My wife, Janine Hurse, and I have lived here for 30 years. Our four sons went to school, played sport and had their first jobs here. I am committed to Queenscliffe, and believe that when our community develops a common purpose with our Council we build trust and create a better Borough.
My Queenscliffe commitments include:
• Currently – Queenscliffe Economic Development Advisory Committee, Point Lonsdale Civic Association Committee, and Bellarine Community Health Eric Tolliday Units Reference Group.
• Previously – Queenscliff Primary School President, Coutas Football/Netball/Cricket Sponsorship Director and coaching juniors, Queenscliffe First Sea Scouts President and Cub Leader, Queenscliffe Community Association President 1995-6 (when we protected Borough independence).
My qualifications are in engineering, education and business and I worked in those sectors. I bring these professional skills and experiences to the councillor role, along with my passion for our unique Borough.
Follow me on Instagram! Username: groutfortheborough
https://www.instagram.com/groutfortheborough
Previous Interviews
2 Mitchell's Front Page podcast episodes available.
Interview with Mitchell Dye on October 5th 2020:
Other Interviews
View all interviews with Michael Grout