Maurice Cole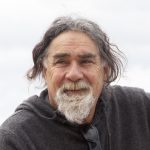 Independent
Attending Forum
Political views: Unknown/Undisclosed
Past Elections: None
Candidate Statement
If the candidate has provided a statement you can view it below. Candidate statements are not edited in any way by us. Candidate statements reflect the views of the candidate and not this program, website or 94.7 The Pulse. Candidates without a statement on this website can supply one by contacting us.
I am a father and grandfather and have been a resident of Torquay since the early 1970's, standing up for our community through my work to Save Bells Beach to ensure the incredible coastline we call home is preserved for perpetuity. My international surfboard business, coupled with my Christian values, has allowed me to work with communities all over the world to curb the rampant and inappropriate development of coastlines. The Save Bells Beach campaign has given us a look at a Council process that continually delivers for developers at the expense of everyone else — and often against the direct wishes of the community.
The Greater Torquay Alliance, of which I am a founding member, has become a watchdog for our community. It comprises ten community and environment groups, the volunteers of which form the backbone of our community, which is why it has been so frustrating to witness them having to fight our Councilors and Council officers on our behalf. This is one of the reasons I've decided to run for Council.
We have had a Labor-led council now for four terms, which means council have first and foremost worked for their Spring Street masters at great cost and detriment to the future of the Surf Coast community. With an expected population of 70,000 between the Surf Coast and Armstrong Creek by 2036, an impact study was promised by the Surf Coast Council in 2009. This impact study would determine what the social, environmental, economic and lifestyle impacts from population growth pressures would have on our community, yet it was never done, and the Council now refuses to complete one.
One example of this is the Bells Beach Surfing Recreation Reserve which has been under constant piecemeal threat from developers. Currently I am involved in saving Bells from the Victorian Government, Surf Coast Shire and World Surf League's push to construct a permanent 2.5m elevated viewing platform at Winki Pop, setting a precedent for further development and destruction of Bells Beach.
We need to take back Council as it has always been ours. We need to stop this current "us and them" working relationship, and help create a harmonious collaboration between Council and the community. Council has been side tracked by State politics. The candidates you elect should be able to represent you and fight for you, so a new community based Council will be based on trust, respect and integrity.
The community needs;
an impact study on the economic, social, environment and lifestyle issues currently confronting the community, as there is no way we can plan our future in having to accommodate another 100,000 residents without the impact study.
to appoint a like minded, community focused CEO that will assess our Council officers, ensuring they operate according to community expectations,
to build better communication/collaboration between community and Council,
a moratorium on any new development that falls outside the current planning scheme until we have an impact study,
Try and develop Bells Beach, political suicide!
Previous Interviews
1 Mitchell's Front Page podcast episode available.
Interview with Mitchell Dye on October 8th 2020:
View all interviews with Maurice Cole