Mark Brunger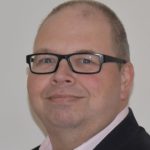 Independent
Attending Forum
Political views: Labor[source]

Past Elections: None
Candidate Statement
If the candidate has provided a statement you can view it below. Candidate statements are not edited in any way by us. Candidate statements reflect the views of the candidate and not this program, website or 94.7 The Pulse. Candidates without a statement on this website can supply one by contacting us.
I am a lifelong resident and I am standing to be a fresh voice for the South of Geelong and to work hard to ensure our Ward has a strong, non-aligned presence in the decisions that are important to the Kardinia Ward and the Greater Geelong Community.
I have a long history of involvement with the Geelong community, including 25 years as a volunteer for the Geelong Supercats/Basketball Geelong, I'm involved in local cricket through the GCA Media Team and for the last two years, I have been a member of the inaugural COGG Heritage Advisory Committee, including a stint as Deputy Chair for 12 months.
I value the heritage and history of our City and surrounds and want to see us doing more to preserve and protect this, whilst at the same time, supporting tasteful, positive development of the region to grow for the future.
Previous Interviews
1 Mitchell's Front Page podcast episode available.
View all interviews with Mark Brunger