Louis Hehir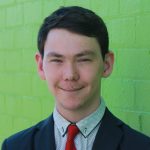 Independent
Attending Forum
Political views: Labor[source]
Website: hehirl.wixsite.com/louiehehir
Past Elections: None
Candidate Statement
If the candidate has provided a statement you can view it below. Candidate statements are not edited in any way by us. Candidate statements reflect the views of the candidate and not this program, website or 94.7 The Pulse. Candidates without a statement on this website can supply one by contacting us.
I an running to make Geelong more accessible through creating more services and making sure that everyone can access these services. I want to help people get back into work after covid 19 has hit our community.
Previous Interviews
3 Mitchell's Front Page podcast episodes available.
Interview with Mitchell Dye on October 9th 2020:
Other Interviews
View all interviews with Louis Hehir