Libby Stapleton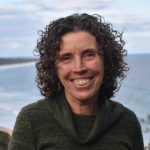 Independent
Attending Forum
Political views: Unknown/Undisclosed
Past Elections: None
Candidate Statement
If the candidate has provided a statement you can view it below. Candidate statements are not edited in any way by us. Candidate statements reflect the views of the candidate and not this program, website or 94.7 The Pulse. Candidates without a statement on this website can supply one by contacting us.
Love where we live? I do. Like most of us, I love our beaches and hinterland. We must protect them. But there is more I love and can support. Arts, sport, social clubs and local community groups help form the fabric of our local lives and must be nurtured. Three words underpin my purpose. Care. Connect. Communicate. I care about people and the natural environment. I am connected, pro-active and engaged with more than 18 years of work, play and volunteering in our community. I am an effective and skilled communicator, who will listen, collaborate, negotiate and advocate for you. My professional training is in public relations, as well as outdoor education, so I bring a strong mix of relevant skills that are much needed on council. I am editor of NewsAngle and operator of the Aireys Inlet Market. I've served years on committees for kinder, school and the wider community, worked for businesses in Anglesea and Aireys, consulted on projects for Surf Coast Shire, Vic Roads and local tourism groups. I understand how council works. I'm positive and enthusiastic, with a can-do attitude, and am solutions-focussed. With my diverse connections and effective engagement throughout the region, I'm uniquely placed to represent people across our entire ward. I know I'm the right person to represent you. Please contact me so I can understand your interests and concerns. Email [email protected], phone 0492 933 475 or social media @libbystapleton.surfcoast. I love where we live and I will demand thoughtful and creative decision-making that helps ensure we thrive as a sustainable and resilient community long into the future. Vote 1 Libby Stapleton.
Previous Interviews
1 Mitchell's Front Page podcast episode available.
Interview with Mitchell Dye on October 5th 2020:
View all interviews with Libby Stapleton