Jim Mason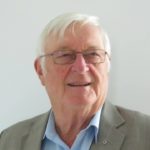 Independent
CouncillorAttending Forum
Political views: Labor[source]
Website: jimmason.com.au/
Past Elections: 2017 Greater Geelong Council Elections (Bellarine Ward) (Elected)
Primary Vote Last Time: 11.06% / 0.44 quotas
Candidate Statement
If the candidate has provided a statement you can view it below. Candidate statements are not edited in any way by us. Candidate statements reflect the views of the candidate and not this program, website or 94.7 The Pulse. Candidates without a statement on this website can supply one by contacting us.
Jim Mason AM
Since my election in 2017 as a Bellarine Ward Councilor, I have worked tirelessly for you. I immersed myself in council activities. I feel I have not let you down.
I have energetically advocated for The Bellarine, focusing on improved social, cultural and lifestyle amenities, better opportunities for young people, and connected bike and walking tracks. I have fostered the protection of rural, and coastal environments and the unique characters of townships.
I am lucky to have been raised on The Bellarine, studied in Geelong and to subsequently have had rich and diverse work experiences.
I again offer maturity and teamwork along with an independent, consultative style. I always support ethical practices, and will apply social, business and scientific data to decision making. I developed these skills through my international humanitarian work, where I led large disaster recovery programs.
Now, settled in the Bellarine since 1999, I have been an active member of the community.
It is vital to have sustainable and planned housing, business and recreational development, while ensuring agricultural and natural assets are properly protected.
If re-elected I will consult, consider and act for what is best for the Bellarine.
For a more comprehensive view of my background, what I stand for and my achievements on council, please go to my website. www.jimmason.com.au or check me out on social media Facebook, linked-in and instagram.
Previous Interviews
6 Mitchell's Front Page podcast episodes available.
Interview with Mitchell Dye on October 8th 2020:
Other Interviews
View all interviews with Jim Mason