James McIntyre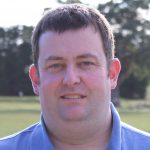 Independent
CouncillorAttending Forum
Political views: Former Labor Member
Past Elections: 2016 Surf Coast Shire Elections (Winchelsea) (Elected in countback in 2019)
Primary Vote Last Time: 12.81% / 0.38 quotas
Candidate Statement
If the candidate has provided a statement you can view it below. Candidate statements are not edited in any way by us. Candidate statements reflect the views of the candidate and not this program, website or 94.7 The Pulse. Candidates without a statement on this website can supply one by contacting us.
I have served as a Councillor for Winchelsea Ward since July 2019. In that time I have enjoyed the ability to connect with the community on issues important to them. I am a lawyer, working primarily as an advocate in and out of court, having trained as a barrister.
I believe it is important for the community to have access to local government, whether it be through their councillors or through the council processes. I am opposed to any methods that would limit the public's ability to participate at council meetings or express their views.
I believe that there is a need for strong governance and leadership. I have been able to make difficult decisions, including not supporting Council's support of CORA, opposing the construction of an aquatic centre for Torquay and encouraging constructive debate regarding the introduction of new transparency and governance rules.
I hope that the next Council will show strong leadership and governance, and if re-elected I intend to continue standing up for the hinterland.
Previous Interviews
1 Mitchell's Front Page podcast episode available.
Interview with Mitchell Dye on October 6th 2020:
View all interviews with James McIntyre