Ian Getsom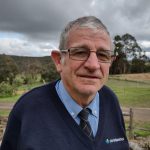 Independent
Political views: Unknown/Undisclosed
Past Elections: None
Candidate Statement
If the candidate has provided a statement you can view it below. Candidate statements are not edited in any way by us. Candidate statements reflect the views of the candidate and not this program, website or 94.7 The Pulse. Candidates without a statement on this website can supply one by contacting us.
I have spent my whole life living and working in and around Golden Plains.
I am well connected to my local community being an active member of our CFA, as well as providing bushfire relief when needed. I am involved with a committee of management of our local hall which aims to preserve the building and the history of the area and provide a place to meet.
These activities, together with my activities as a bus driver, provide me with a great understanding of Golden Plains' community needs.
I have been as frustrated as many regarding the lack of consultation and transparency in Golden Plains. I fully believe in total disclosure and community involvement. Both of these are now key requirements in the new Local Government Act.
I want to ensure that Council's facility planning and construction meets the needs of our various communities now and in the future.
The times of building white elephant facilities is well and truly past. Planning and providing to our community are key.
We need to ensure that our Shire is affordable and residents and ratepayers are afforded the opportunity to contribute to how they live.
Previous Interviews
Ian Getsom has not been interviewed on Mitchell's Front Page yet.