Enamul Haque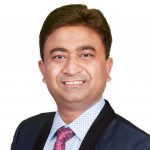 Independent
Attending Forum
Political views: Unknown/Undisclosed
Past Elections: None
Candidate Statement
If the candidate has provided a statement you can view it below. Candidate statements are not edited in any way by us. Candidate statements reflect the views of the candidate and not this program, website or 94.7 The Pulse. Candidates without a statement on this website can supply one by contacting us.
Dr. Enamul Haque
Research Officer / CEO
I am a proud resident of Corio, living with my wife (a medical doctor at Geelong Hospital) and my four year old son. Due to my vast experience in professional and educational fields, I believe I am the perfect candidate to help improve the Windermere Ward in the Greater Geelong City Council.
I hold a PhD in Chemical and Biomolecular Engineering (University of Sydney), contributing to research nation-wide as a Research Fellow at Deakin University, RMIT University and UNSW among many others.
Diverse community and commercial relationships are crucial to me. I am involved with many community networks, including Geelong Chamber of Commerce, SPMC, IChemE and Editorial Board Member of Scientific Journals. I also possess leadership experience as the President of Sydney Press and Media Council and the CEO of Australia24 News.
This experience would help greatly in my contribution to the Windermere Ward. Sectors I strive to improve include:
Enhancing post-pandemic support for all residents.
Providing scientific and technological support to struggling local farmers.
Introducing new and more frequent bus routes.
Expanding and improving railway station carparks in Lara, Corio and Little River.
Boosting the economy through the promotion of local businesses.
Creating new community hubs and leisure centres to help unify the area.
Establishing new health centres and early childhood learning services for the growing population.
Encouraging sustainable development to reduce our carbon footprint and promote a clean environment.
With my professional experiences and educational background, I am the perfect candidate for our community. I strive to make the Windermere Ward a beautiful, liveable and resourceful area for all residents, establishing it as one of the best residential areas in Greater Geelong.
I listen to the community and I care about your voice. Support me and I will represent you.
Previous Interviews
1 Mitchell's Front Page podcast episode available.
Interview with Mitchell Dye on October 7th 2020:
View all interviews with Enamul Haque