Brett Cunningham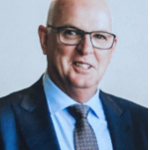 Independent
Attending Forum
Political views: Unknown/Undisclosed

Past Elections: None
Candidate Statement
If the candidate has provided a statement you can view it below. Candidate statements are not edited in any way by us. Candidate statements reflect the views of the candidate and not this program, website or 94.7 The Pulse. Candidates without a statement on this website can supply one by contacting us.
TIME 4 CHANGE!
At the upcoming council elections vote for a united team with a united vision for the future
My name is Brett Cunningham and I am nominating as a candidate at the Golden Plains Shire Council Elections as I believe it is now time for change.
I have lived in the Shire for 36 years and have always had a strong commitment to being involved in local sporting /community groups and charities serving as a volunteer and committee member. I currently have the honor of being Chairperson of the Bannockburn & District Connected Communities and the Bannockburn & Surrounds Neighbourhood Watch group.
In my opinion, it is time for real change, and at the upcoming council elections rate payers have the opportunity to elect a team of new candidates that can offer a fresh start. A united group that will work towards implementing a positive culture, accountability and who will always demonstrate values & behaviours in line with community expectations. A group of councillors that will address the issues that has diminished the community's perception of council and who if given the opportunity will begin the significant task of regaining the faith & confidence of the local community.
I get extremely frustrated over the unnecessary waste of hard-earned rate payer's money on items such as significant blow outs of large projects costs, on consultant's fees on failed projects such as the Inverleigh Street Scape debacle and the unbelievable poor financial performance of the Bannockburn Children's Centre Long Day Care service. I believe before a council commits to million-dollar projects it firstly needs to get the basics right across the entire shire, continued ongoing planned maintenance of our local roads, surrounds and community facilities.
I listen, I am connected within the community, I bring an all-embracing perspective and I believe I have the skills and experience to connect various segments of our community & council.
I look forward to working together on shared objectives finding attainable solutions regarding issues such as future property developments, community projects and the applicable necessary infrastructure that is required not only for today but most importantly for the future of the communities of the Golden Plains Shire.
Written & authorised by
Brett Cunningham
Po Box 290 Bannockburn
Email – [email protected]
Previous Interviews
2 Mitchell's Front Page podcast episodes available.
Interview with Mitchell Dye on October 6th 2020:
Other Interviews
View all interviews with Brett Cunningham