Belinda Moloney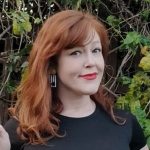 Independent
Attending Forum
Political views: Put Climate First Alliance[source]
Website: putclimatefirst.org/geelong/belinda/
Past Elections: None
Candidate Statement
If the candidate has provided a statement you can view it below. Candidate statements are not edited in any way by us. Candidate statements reflect the views of the candidate and not this program, website or 94.7 The Pulse. Candidates without a statement on this website can supply one by contacting us.
Creating a sustainable future with local jobs
Geelong City Council owes the people of Geelong a sustainable future for all and for its next generation. When thousands march the streets for climate action and nothing is done for almost a year, it's clear these politicians are not listening to people's voices. Geelong needs less promises and more action, investments in technology, funded business precinct development and renewable energy. We need efficient public transport and accessibility for the disabled people, alongside community initiatives to connect and care for our ageing population. We can do this in collaboration with local business, our university and TAFE expert minds to help build our local job market after the devastating effects of the summer's bushfires and the economic impacts of the coronavirus crisis. Together, we can shape a bright future with opportunities for all walks of life.
~ Dr Belinda Moloney
Previous Interviews
2 Mitchell's Front Page podcast episodes available.
Other Interviews
View all interviews with Belinda Moloney