Alex Csar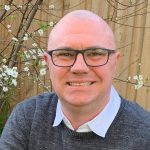 Independent
Attending Forum
Political views: Labor[source]
Past Elections: None
Candidate Statement
If the candidate has provided a statement you can view it below. Candidate statements are not edited in any way by us. Candidate statements reflect the views of the candidate and not this program, website or 94.7 The Pulse. Candidates without a statement on this website can supply one by contacting us.
My family and I live in Herne Hill, and we have lived within the ward – and its predecessor Kildare ward – for nine years. Our daughters attend school locally, and our family have established firm roots in this community through various activities.
I believe that Greater Geelong should do more for those in our community. There is a perception amongst the people of Brownbill, and Greater Geelong more broadly, that City Hall cares only for the centre of Geelong – its vision only extends from Latrobe Terrace to Garden Street. Brownbill is a bigger place than this: from Fyansford to Newcomb, from Bell Post Hill to St Albans Park, and its councillors should reflect and represent the entirety of the ward. I will be that councillor.
As a keen cyclist, I want to see Greater Geelong pay more than lip service to active transport. Cyclists need support all year round, not just in January, and I want to see a strong network of protected cycling routes to encourage more people within the ward out of their cars.
I also believe that Greater Geelong should do more for pet owners than simply view them as a cash cow. It should have a clear strategy of services and infrastructure for pet owners, such as properly built dog-friendly parks. It should also make it easier for pet owners to register their animals by extending concession rates beyond just pensioners to all concession cardholders.
As for the centre of Geelong, I believe that it should be a destination for all people of Geelong. I want buses to continue to be useful for all people by keeping them in Moorabool Street, and I want the Green Spine to not only survive but thrive and extend across the CBD. I also want the council to abide by its commitments to partnerships with State Government to ensure the investment we need – not just for the CBD but elsewhere – can be made with confidence.
I want a Greater Geelong council that truly looks after the people – because it is the people who truly make Geelong greater.
Previous Interviews
2 Mitchell's Front Page podcast episodes available.
Interview with Mitchell Dye on October 9th 2020:
Other Interviews
View all interviews with Alex Csar