Anthony McCormack, host of "Quiz Night"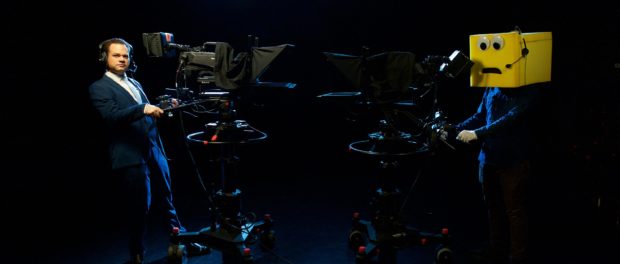 Anthony McCormack joined the program to talk about "Quiz Night", a show on Channel 31 described as a mix between comedy sketches and quiz show elements where three comedians are forced to compete for fabulous prizes from the show's colourful mascot, Cheesehead.
"Australian community television and RMITV have a rich history but that history isn't over yet," series producer Mike Beckham said.
"The aim is to try everything we'd never get away with on a commercial network. If we want Australian TV to be a healthy garden we need a strong fertiliser and that's what I'm hoping our show will be," host Anthony McCormack said.
The program airs on Mondays at 8:30pm on Channel 31 (Digital 44).
Podcast: Play in new window | Download
Subscribe: Apple Podcasts | RSS