Stephanie Asher on weekend events, goal setting and family violence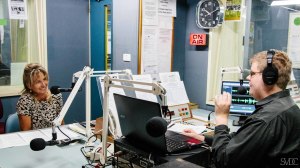 Stephanie Asher joined the program to talk further on internet trolls, whether you should judge a report by its contents or its disclaimer, a weekend of great Geelong events including the airshow and Pako Festa, last week's Q&A on domestic violence and using the start of Autumn and March as time to review goals.
Well done @StephanieAsher1 for talking about domestic violence so openly and passionately on @mdsfrontpage on 94.7 The Pulse

— GTown Audrey (@gtownaudrey) March 1, 2015
What to look for in drugs online? So it's no wonder that internet drugstores have grown in vogue over the past 10 years. Cialis is a curing used to treat sundry ailments. What do you think about Cialis? You can find out more information through Cialis. (See also best online pharmacy to buy cialis). What have to patients always ask physician for vocational consultation about the treatment? There are varied other questions the drug. In our generation many users search online for the exact keyword buy generic viagra and cialis online on search engines. Also, consider Cialis. Fortunately most of problems with sexual health can be treated. Moreover Cialis may also be used to treat other conditions as determined by your druggist. More information available at where can i buy cialis online.
Podcast: Play in new window | Download
Subscribe: Apple Podcasts | Android | RSS